Wholesale steel handpan hang drum
Customized Handpan hang drum
Dorhymi manufactures and supplies wholesale handpan steel drum in a wide range of colors, designs and sizes, capacities. The quality of the premium glass we offer is arsenic-free and lead-free. Also, these containers are customizable with surface processes such as frosted, smooth, and engraved that you may like. Our products include a full set of tools with crystal singing bowls matching custom backpacks, mallet so that you don't need to purchase from other places and also provide sturdy shipping packaging so that you don't have to worry about shipping anymore.
Do you wish to purchase a large order of steel handpan? At Dorhymi, we are sure to have your production requirements covered. If you are looking for something not listed and you can request a custom order, please contact us today. We would be happy to assist and work with you.
We prioritize a streamlined process and flexible operations. We'll make sure to deliver your products at the appointed time and with the specified specifications.
Flexible financial Policy
We promise no pressure marketing campaign, our financial policy is customer-friendly, and we will work with you to establish your financial goals.
Guaranteed logistics packaging
All our logistics processes are thoroughly streamlined and adaptable. We will make a point to deliver at the time and venue as agreed upon. Our packaging has been repeatedly tested for high space utilization and safety
Your steel Handpan drum Project
What is a steel handpandrum? A handpan tongue drum is a percussion instrument that is played by striking the tongues with your fingers. The handpan steel drum has a unique sound that is similar to a steel drum, but with a mellower tone. They are often used in music therapy because of their calming effect.
Handpan Instrument Projects
Learn More Your Handpan drums With Us
Handpan drums are a relatively new type of percussion instrument that have been gaining popularity in recent years. They are typically made out of steel and have a deep, resonant sound that is perfect for ambient music or meditation. Handpans are played by striking the metal surface with the fingers or mallets, and they can be quite challenging to play. Many people find the unique sound of handpans to be calming and therapeutic, and they are often used in yoga and meditation classes.
Below are more details about our hang drum:
Quality of the Ethereal Handpan hang drum
Specification
Material
Application
Packaging
Contact
Specification
| | |
| --- | --- |
| Color |  Customized |
| Dimension | Customized |
| Surface | Smooth |
| Frequency | 432 HZ – 440 HZ |
| Tone | 8-12 Notes |
| Material | Stainless steel |
| MOQ | 5 pcs |
Material
Application
Packaging
Contact
Very simple, Dorhymi takes the worry out of production shipping steps——what we wish is offer the best handpan music
Contact and place an order
Contact a salesperson and tell your full needs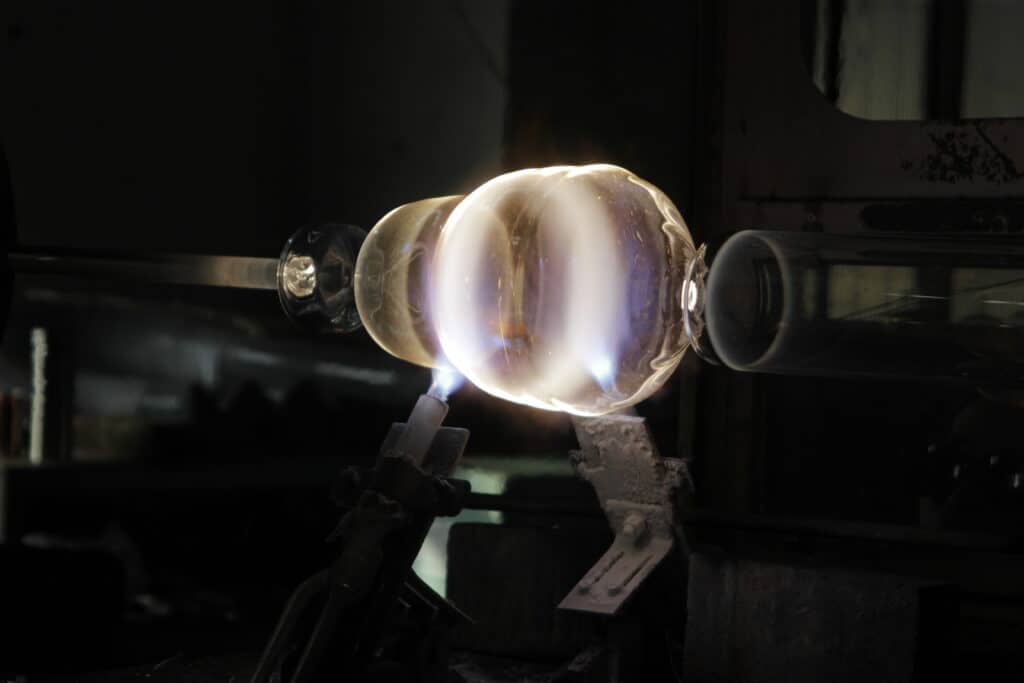 Visual production and timely feedback
We understand that our customers pay attention to every detail of production, so we make them feel at ease
Safe packaging, fast shipping
Less than 0.1% cargo damage and 100% compensation. We focus on safe shipping more than you do
Determine the use and product style
First determine your use,handpans are suitable for sound bath, sound healing, meditation, yoga, etc. We will recommend the right product for your needs. In addition, choose the style you like, we can produce it according to your requirements.
How Do We Make Best Handpan Drums
In any organization or company, there are some procedures that members need to follow when producing or manufacturing an item. We have flow charted all of the processes our handpan follows before being completed.
· Drawing handpan drum template.
· Begin with a flat piece of steel iron.
· Roll the shell.
· Cut and gas nitride the steel plate
· Define the scales and notes on the instrument and mark them on the metal.
· Prepare the handpan shell for tuning.
· Tune the handpan
·  Attaching the upper and lower shells
· Re-tune and fine-tune the handpiece several times.
· Clean and package
Contact Us For More handpan tongue drum Projects
Share your thoughts and customize your Handpan with our specialist.
hang Drum Industry Experts
Fired by hand-made,            Shaped by hand-made,            Annealing process
Each product is carefully inspected prior to shipment to ensure it meets our strict quality standards.
We are different in handpan production because we use a unique manufacturing process that results in a superior product. Our handpans are made from high-quality materials and are designed to last. We are confident in our product and stand behind it with a 100% satisfaction guarantee.
Estimated Wholesale Price
We're safeguarded in your financial resources, so you don't have to worry about releasing them to us. We have listed all of the expenses you'll need to cover when purchasing handpan tongue drum from us.
There are no fees for consultations for design features of any type of handpan.
You will make a deposit of some funds when creating the sample design. The minimal fee doesn't coerce you.
This is the cost to you for producing your product on the basis of the market price.
This is the cost to pay to ship your final products from our warehouse to your doorstep. We offer a simple process to deliver your products with the greatest of care.
When the amount is less than $5000, 100% advance payment, when the amount is higher than $5000. Allows you to either pay in full or pay 30% of the full payment for the entire product manufacturing.
Once you have settled upon your total repayment, the transportation of your merchandise to your home or office is initiated.
Chakra sound bath meditation
The word Chakra is Sanskrit and means "wheel" or "circle." It refers to the seven major energy centers in the human body. These centers are located along the spine, running from the base of the spine to the top of the head. The chakras are thought to influence different aspects of our being, including our physical and emotional health, as well as our intuition and spiritual growth. Crystals have been used for centuries to heal and balance energies within people's bodies and their environment. They can be used for a variety of purposes such as healing, meditation, channeling energy into a specific area or chakra, or simply just for decoration. When using crystals to heal or balance a person's chakras it is important that they be placed in direct contact with the chakra.
Do You Want Customize sing bowl and handpan? Contact Us Now
Frequently asked questions
Leave message and get the answer
In order to improve the user experience and improve our production technology, Dorhymi has been collecting real sound healing instruments questions and comments from the market, which we will analyze and provide answers to, and we will also adopt the favorable production ideas.
You will receive an email with the suffix @dorhymi.com. Our sales team and technical team will answer you within a day