Dorhymi manufactures wind gong, Wind gong instruments are a unique and versatile instrument that offer a wide range of sound and effects to be used in music. Produced by the experts at Music Arts, these instruments provide exceptional craftsmanship with attention to detail and stunning visual appeal. Each wind gong is hand-crafted from carefully selected materials to ensure longevity, durability, and consistency of tone for years of musical enjoyment.
The artisans at Music Arts meticulously construct each wind gong with a focus on harmonious sound production. From the selection of raw material to the completion of the finished product, no detail is overlooked in their pursuit of perfection. Traditional methods are employed whenever possible during fabrication to create an authentic end result that captures both sounds found in nature as well as those desired by musicians.
Music Arts' meticulous attention to detail can also be seen in their commitment to customer service.
Gongs come in various sizes, shapes and materials such as bronze, brass, nickel silver or steel. They are often part of drum kits and can also be used as part of orchestras or other ensembles. The size of the gong will determine the pitch it produces; smaller gongs produce higher pitched sounds while larger gongs produce lower ones. When played correctly by an experienced musician, the gong can create complex harmonies which add depth and texture to any musical style.
Request A Free Quote / Product Catalog
We prioritize a streamlined process and flexible operations. We'll make sure to deliver your products at the appointed time and with the specified specifications.
Flexible financial Policy
We promise no pressure marketing campaign, our financial policy is customer-friendly, and we will work with you to establish your financial goals.
Guaranteed logistics packaging
All our logistics processes are thoroughly streamlined and adaptable. We will make a point to deliver at the time and venue as agreed upon. Our packaging has been repeatedly tested for high space utilization and safety
Learn More Your Gong instrument With Us
The Gong is a percussion instrument that has been used in music for centuries. It is made up of a metal disc or bowl-like structure with an indentation in the center and it produces musical tones when struck with a mallet. Its mesmerizing sound can be heard in traditional music from across Asia, from India and China to Indonesia and Malaysia.
Very simple, Dorhymi takes the worry out of production shipping steps
Contact and place an order
Contact a salesperson and tell your full needs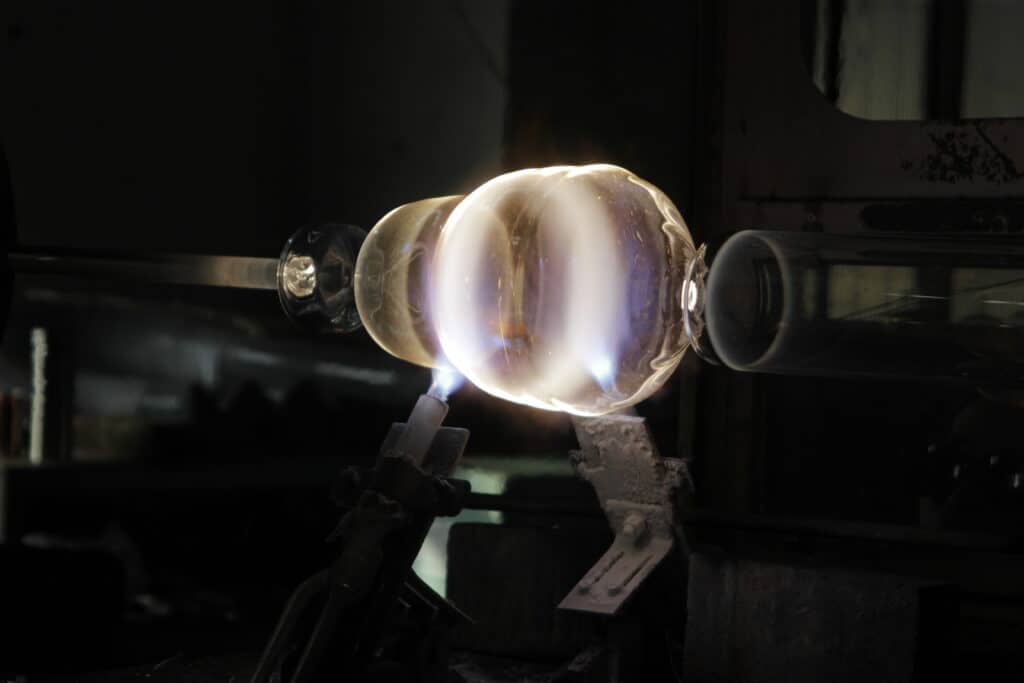 Visual production and timely feedback
We understand that our customers pay attention to every detail of production, so we make them feel at ease
Safe packaging, fast shipping
Less than 0.1% cargo damage and 100% compensation. We focus on safe shipping more than you do
How Do We Make best quality Gong instrument
In any organization or company, there are some procedures that members need to follow when producing or manufacturing an item. We have flow charted all of the processes our gong follows before being completed.
Step1: Materials Needed Making a Gong
The essential components of a homemade gong are metal, wood, insulation material and a hammer. 
Step 2: Cut Metal Discs
Using a sheet of metal, mark off two circles with a radius equal to one-half the desired diameter of your gong. It's important that both circles are exactly the same size, so use a ruler or other measuring device as you draw them out. Once drawn, use an appropriately sized hole saw to cut out each circle from the sheet of metal. 
Step 3: Hammer Edge of Discs
Need two pieces of hard material like metal, wood or plastic disc cutouts. Place one disc atop the other with overlapping edges and then use a hammer to strike around the edge at varying levels of pressure.
Step 4: Join Discs Together
Step 5: Add Striking Tool
Step 6: Hang and Tune Gong
Tuning a gong requires careful listening and experimentation to achieve the desired sound.
Contact Us For More Gong instrument Wholesale Projects
Share your thoughts and customize your gong instrument with our specialist.
Sound healing&meditation Industry Experts
Fired by hand-made,            Shaped by hand-made,            Annealing process
Each product is carefully inspected prior to shipment to ensure it meets our strict quality standards.
What sets our instruments apart from the competition is our attention to detail and commitment to quality. Each instrument is hand-crafted from the finest materials and tuned to perfection.
Whether you're looking for a gift for a loved one or something special for yourself, you'll find that Dorhymi's instruments are sure to please.
Estimated Wholesale Price
We're safeguarded in your financial resources, so you don't have to worry about releasing them to us. We have listed all of the expenses you'll need to cover when purchasing singing bowl from us.
There are no fees for consultations for design features of any type of handpan.
You will make a deposit of some funds when creating the sample design. The minimal fee doesn't coerce you.
This is the cost to you for producing your product on the basis of the market price.
This is the cost to pay to ship your final products from our warehouse to your doorstep. We offer a simple process to deliver your products with the greatest of care.
We can ship to The US, The UK, Brazil, Australia, Canada, Newzealand, Singpore and so on.
When the amount is less than $5000, 100% advance payment, when the amount is higher than $5000. Allows you to either pay in full or pay 30% of the full payment for the entire product manufacturing.
Once you have settled upon your total repayment, the transportation of your merchandise to your home or office is initiated.
7 chakra Gong instruments for healing
7 Chakra sound bath meditation
Gong for 7 chakra sound healing is a powerful method of restoring balance in the body and mind. Utilizing the resonance of seven gongs, each tuned to one of the seven chakras, practitioners are able to bring about a state of deep relaxation and inner peace. The session begins with an intention setting exercise that helps to focus the practitioner's attention on their desired outcome. Each round with the gong lasts around 10 minutes and gradually builds in intensity as it moves up through all seven chakras. During this time practitioners can expect to experience physical sensations such as heat or tingling, as well as mental clarity and emotional release.
Do You Want to Customize instrument? Contact Us Now
Frequently asked questions
The gong, an iconic percussion instrument, can be found in music all around the world. Its origin is believed to be East Asian and its origins have been debated for centuries. Many scholars believe it to either be Chinese or Japanese in origin, and the debate still continues today.
The gong has been a part of music history since ancient times and is used as a ceremonial instrument as well as for traditional rituals by both cultures. It has also been used for entertainment purposes throughout history. In both China and Japan, traditional performances often involve the use of a gong, with different techniques being used such as striking and rubbing it with mallets.
The design of the gong can vary depending on where it came from; those traditionally made by Chinese manufacturers are usually round while Japanese versions tend to be octagonal in shape.
Gongs are percussion instruments that have been used in many cultures around the world for centuries. They come in a variety of shapes and sizes, and can be made from different materials such as bronze, brass, iron, or wood. In this article we'll look at three common types of gongs – tam-tams, suspended gongs, and bossed gongs – and explore the distinct differences between them.
Tam-tam gongs are traditionally made from bronze and produce a broad sound when struck with a mallet. The lack of any central boss on these kinds of gong means that the vibrations created by striking it spread evenly across its entire surface producing a longer reverberation than other kinds of gong. This makes them ideal for creating atmospheric effects in music or film score compositions.
Gongs can be broken into three broad categories, symphonic, planetary, and other, so that specific kinds of gongs can be subdivided into sound composition, energetic tone, wind, and a few other categories.
Leave message and get the answer
In order to improve the user experience and improve our production technology, Dorhymi has been collecting real sound healing instruments questions and comments from the market, which we will analyze and provide answers to, and we will also adopt the favorable production ideas.
You will receive an email with the suffix @dorhymi.com. Our sales team and technical team will answer you within a day