I am a person who likes to boil the sea water and in the past I used to set myself intense work content and finish it in a short period of time. For this reason I was often in a state of stress and anxiety, fortunately I have grown by leaps and bounds in the past.
Then I met handpan and when my fingertips touched it for the first time, the beautiful rhythm hit me and I felt my own body shake for a moment, followed by a quietness, a steadiness that cannot be put into words. The tension was released and I began to listen to the melody carefully, each time with a different feeling. I think sound healing is a great business and I am reaping the benefits of this work, it heals my bad feelings and fills me with strength. Music therapy is amazing and is as gentle as the flow of a stream. It is relaxing.
So I want to pass on this great work, handpan, crystal singing bowl, brass singing bowl, all instruments related to meditation are worth enjoying.
40+ Years of Experience in Crystal music instrument
Dorhymi's factory is located in Jinzhou City, Liaoning Province, China, a designated manufacturing base for glass products in China, with a strong supply chain and production technology. The predecessor of the factory used to produce the only glass products to the president of China. 5 years ago we established Dorhymi, meaning to create beautiful music Do, Re, Mi, to be the leader and the leader of the glass musical instrument industry, and it proved that we achieved it, supplying more than half of the glass singing bowls and handpan dealers in China, Dorhymi hopes to serve overseas music hobbyists and deliver value.
Introducing a new concept, crystal music can take away fatigue, take away anxiety, bring happiness, bring confidence, and our mission is to make more people gain value in this small industry.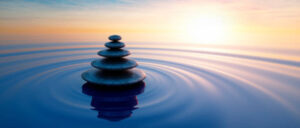 It is understood that meditation has received a lot of attention on social media and has developed into a business. Data shows that the global
Read more »
Law, Economics and Data scientists at ETH Zurich in Switzerland have found that people who practice meditation daily are less likely to avoid negative news.
Read more »
On May 5 this year, the World Health Organization announced that the COVID-19 epidemic no longer constitutes a "public health emergency of international concern," which
Read more »
Chinese crystal singing bowl and handpan drum manufacturer
Do You Want Customize sing bowl and handpan? Contact Us Now