Wholesale Crystal singing bowl
Dorhymi specializes in manufacturing and supplying wholesale crystal singing bowls sets in a variety of colors, designs, and sizes. Our premium glass bowls are of high quality and are arsenic-free and lead-free, ensuring safety and durability. These bowls can be customized with different surface processes such as frosted, smooth, and engraved finishes to suit your preferences.
We provide a comprehensive package that includes not only the crystal singing bowls but also a full set of tools and custom backpacks. This means you don't have to worry about purchasing additional items from other sources. Additionally, our sturdy shipping packaging ensures that your order arrives safely and securely.
If you have specific production requirements or if there's something you're looking for that is not listed on our website, we welcome custom orders. Simply contact us today, and our team will be delighted to assist you and work with you to fulfill your needs.
Whether you're in search of singing bowls, Himalayan bowls, clear singing bowl, frosted singing bowl, handle singing bowl. Dorhymi is your reliable partner. We strive to provide a wide range of options to meet your needs.
We offer crystal singing bowls with more than 20 customized designs
clear crystal singing bowl
frosted crystal singing bowl
crystal singing bowl chakra design
clear crystal singing bowl with design
gold design crystal singing bowl

lacquer quartz singing bowl
frosted crystal singing bowl with gold design
frosted with follower design

titianium plated crystal singing bowl
lacquer crystal singing bowl with design
titanium plated and design
titanium plated plus lacquer

applique with frosted titanium plated
gold plated crystal singing bowl
frosted with gold drawing
frosted plus titanium with design

titan plated plus lacquer with design
applique with frosted gold plated
titanium plated with gold drawing

titianium plated plus gold plated
titanium plus gold with design
applique with double gold plated
colorful frosted crystal singing bowl
Your Crystal singing Bowl Project
Crystal singing bowls are unique in that they emit a pure and harmonic sound. This is because the bowls are made of quartz crystal, which amplifies the vibrations of sound. Singing bowls have been used for centuries in meditation, relaxation, and healing practices. The sound of a singing bowl can be used to calm the mind and create a sense of peace and well-being.
Request A Free Quote / Product Catalog
We prioritize a streamlined process and flexible operations. We'll make sure to deliver your products at the appointed time and with the specified specifications.
Flexible financial Policy
We promise no pressure marketing campaign, our financial policy is customer-friendly, and we will work with you to establish your financial goals.
Guaranteed logistics packaging
All our logistics processes are thoroughly streamlined and adaptable. We will make a point to deliver at the time and venue as agreed upon. Our packaging has been repeatedly tested for high space utilization and safety
Quartz Singing bowl Projects
Learn More Your Crystal Singing bowl With Us
Crystal singing bowls promote relaxation and stress reduction through their harmonious tones, aiding meditation, chakra balancing, and vibrational healing.
It's important to note that while many individuals report positive experiences with crystal singing bowls, the effects can be subjective, and scientific research on their specific therapeutic benefits is limited. As with any complementary or alternative therapy, individual responses may vary.
Quality of the Crystal Chakra Singing bowl
Specification
Material
Application
Packaging
Contact
Specification
| | |
| --- | --- |
| Attributes | Introduction |
| Material | Crystal, quartz, glass |
| Color | Colorless clear, red, orange, yellow, green, blue, purple |
| Surface type | Frosted, smooth, engraved |
| Function | recreation, yoga, therapy,sound healing,sleep stress relief, relaxation, decoration, Chakra Balancing |
| Size | 5.25-8.75 inch |
| Service life | long time |
| Healing class | insomnia, pain relief, and anxiety |
| Hertz range | 432 HZ – 440 HZ or customized crystal singing bowl  |
| Packaging and shipping | securely foam box,carton box.air and ship |
| Tones | C D E F G A B C note |
Material
Application
Packaging
Contact
Very simple, Dorhymi takes the worry out of production shipping steps
Contact and place an order
Contact a salesperson and tell your full needs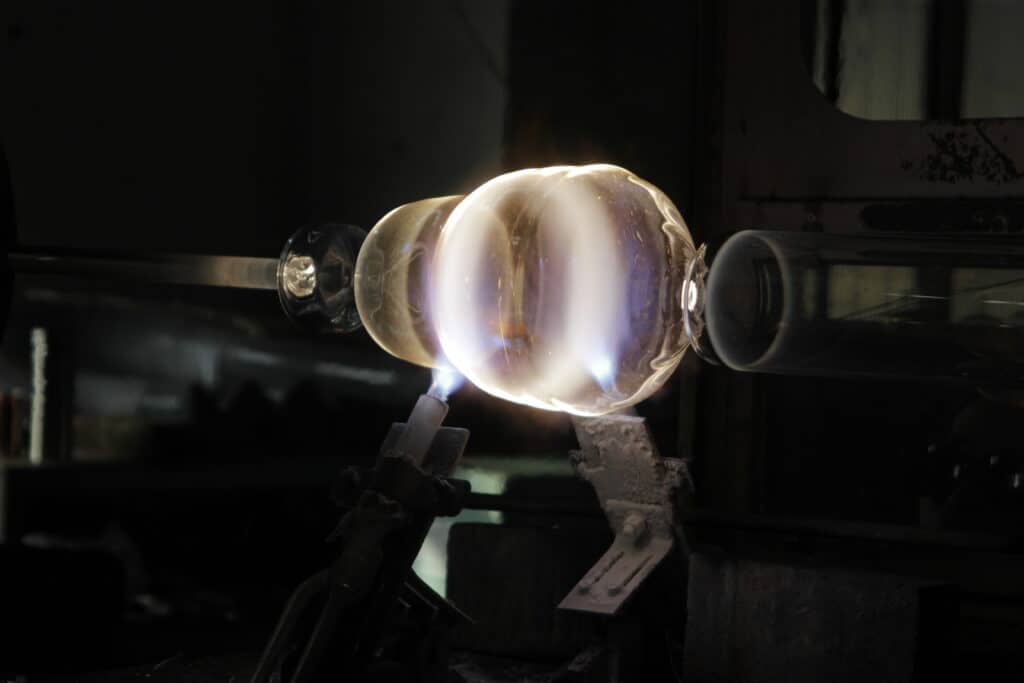 Visual production and timely feedback
We understand that our customers pay attention to every detail of production, so we make them feel at ease
Safe packaging, fast shipping
Less than 0.1% cargo damage and 100% compensation. We focus on safe shipping more than you do
Determine the use and product style
First determine your use, crystal singing bowls are suitable for sound bath, sound healing, meditation, yoga, etc. We will recommend the right product for your needs. In addition, choose the style you like, whether it is a normal clear singing bowl, frosted singing bowl, chalice singing bowl, handle bowl, we can produce it according to your requirements.
How Do We Make best quality Crystal Singing Bowl
In any organization or company, there are some procedures that members need to follow when producing or manufacturing an item. We have flow charted all of the processes our singing bowl follows before being completed.
Alchemy Singing Bowls are made from pure quartz (essentially 99.8% silica quartz) and sand in a rotating mold, in which the mixture is heated to approximately 4000 degrees.
Crystal singing bowl are clear or frosted and come in a range of sizes, from 5 inches to 24 inches. Clear crystal bowl are typically lighter and smaller and can be held in the hand for play. During the manufacturing process, crystal bowls can be "programmed" to meet individual needs, using digital technology to generate specific sounds. When played simultaneously, sounds intensify and create complex layered pieces.
Quartz singing bowls are primarily made from the all-natural component pure quartz. These crystals are produced in a furnace of 4,000 degrees, the temperature at which most impurities are burned away. Different types of quartz singing bowls are created using different production methods. For example, a frosted bowl is produced by employing a rotating mold, while a clear bowl is manufactured by using a quartz tube.
During the manufacturing process, relentlessly assess the pitch of the final product's sound. Frosted Himalayan bowls are an octave higher than clear-quartz singing bowls.
Each quartz singing bowl is digitally matched to a scale composed of C, D, E, F, G, A, and B – each pertaining to a particular chakra of your body. The larger the bowl, the deeper its tune, the stronger its grounding, and the stronger its influence on the physical aspect. The smaller the bowl, the higher its pitch, stimulating the energies connected with the higher chakras, and the more likely it is that it will resonate strongly with the spiritual side.
Contact Us For More Crystal Singing Bowl Wholesale Projects
Share your thoughts and customize your Singing Bowl with our specialist.
Crystal Singing Bowl Industry Experts
Fired by hand-made,            Shaped by hand-made,            Annealing process
Each product is carefully inspected prior to shipment to ensure it meets our strict quality standards.
What sets our bowls apart from the competition is our attention to detail and commitment to quality. Each bowl is hand-crafted from the finest materials and tuned to perfection.
Whether you're looking for a gift for a loved one or something special for yourself, you'll find that Dorhymi's crystal singing bowls are sure to please.
Estimated Wholesale Price
We're safeguarded in your financial resources, so you don't have to worry about releasing them to us. We have listed all of the expenses you'll need to cover when purchasing singing bowl from us.
There are no fees for consultations for design features of any type of handpan.
You will make a deposit of some funds when creating the sample design. The minimal fee doesn't coerce you.
This is the cost to you for producing your product on the basis of the market price.
This is the cost to pay to ship your final products from our warehouse to your doorstep. We offer a simple process to deliver your products with the greatest of care.
We can ship to The US, The UK, Brazil, Australia, Canada, Newzealand, Singpore and so on.
When the amount is less than $5000, 100% advance payment, when the amount is higher than $5000. Allows you to either pay in full or pay 30% of the full payment for the entire product manufacturing.
Once you have settled upon your total repayment, the transportation of your merchandise to your home or office is initiated.
7 chakra crystal singing bowls for healing
7 Chakra sound bath meditation
The word Chakra is Sanskrit and means "wheel" or "circle." It refers to the seven major energy centers in the human body. These centers are located along the spine, running from the base of the spine to the top of the head. The chakras are thought to influence different aspects of our being, including our physical and emotional health, as well as our intuition and spiritual growth. Crystals have been used for centuries to heal and balance energies within people's bodies and their environment. They can be used for a variety of purposes such as healing, meditation, channeling energy into a specific area or chakra, or simply just for decoration. When using crystals to heal or balance a person's chakras it is important that they be placed in direct contact with the chakra.
Do You Want Customize sing bowl and handpan? Contact Us Now
Frequently asked questions
Leave message and get the answer
In order to improve the user experience and improve our production technology, Dorhymi has been collecting real sound healing instruments questions and comments from the market, which we will analyze and provide answers to, and we will also adopt the favorable production ideas.
You will receive an email with the suffix @dorhymi.com. Our sales team and technical team will answer you within a day