Wholesale Kalimba instrument
Dorhymi is an international wholesale kalimba manufacturer that is dedicated to producing high-quality kalimbas for customers around the world. Kalimbas, also known as thumb pianos, are African instruments that make beautiful and unique music when plucked with a finger or thumbs. Dorhymi offers a variety of different models of kalimbas to suit any musician's needs.
We utilize advanced manufacturing techniques to create their product, resulting in superior sound quality. All of their kalimbas are made from the finest quality materials, so customers can rest assured that their instrument will last for years. Additionally, Dorhymi offers competitive pricing on all of their products so buyers can get great value for their money.
Kalimba Project is a charity organization dedicated to creating a lasting, positive impact in the lives of disadvantaged children around the world. Founded by former child soldier, David Kalimba, the project has worked hard to provide essential services and support to over 15 African countries.
The Kalimba Project seeks to bridge gaps between communities and foster collaboration through its programs aimed at empowering children and their families with access to education, health care, clean water and other necessary resources. By providing these essential services, they are helping promote self-sufficiency and sustainable development in impoverished areas across the continent.
Request A Free Quote / Product Catalog
We prioritize a streamlined process and flexible operations. We'll make sure to deliver your products at the appointed time and with the specified specifications.
Flexible financial Policy
We promise no pressure marketing campaign, our financial policy is customer-friendly, and we will work with you to establish your financial goals.
Guaranteed logistics packaging
All our logistics processes are thoroughly streamlined and adaptable. We will make a point to deliver at the time and venue as agreed upon. Our packaging has been repeatedly tested for high space utilization and safety
Quzrtz Singing bowl Projects
Learn More Your Kalimba With Us
Kalimba is a musical instrument with a rich, melodic sound and a history dating back centuries. Despite its seemingly complex nature, producing your own Kalimba is not hard but requires many skills.
Specification
| | |
| --- | --- |
| item | value |
| Place of Origin | China |
| Brand Name | Dorhymi |
| Model Number | KY17 |
| Drum Heads Material | Acrylic |
| Drum Chamber Material | Acrylic |
| Size | 18*14*2.3cm |
| MOQ | 1 |
| Weight | 0.95KG(G.W.) |
| Keys material | New type of mineral keys |
| Usage | Musical Instrument |
| Inner box | 24*21*9cm |
Very simple, Dorhymi takes the worry out of production shipping steps
Contact and place an order
Contact a salesperson and tell your full needs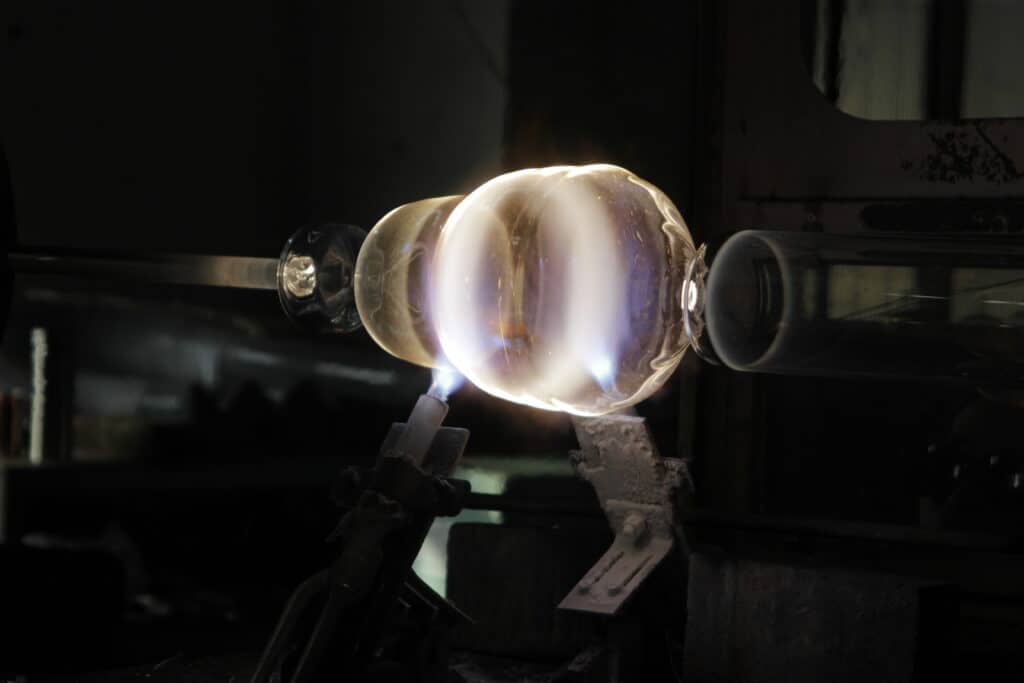 Visual production and timely feedback
We understand that our customers pay attention to every detail of production, so we make them feel at ease
Safe packaging, fast shipping
Less than 0.1% cargo damage and 100% compensation. We focus on safe shipping more than you do
How Do We Make best quality Crystal Singing Bowl
In any organization or company, there are some procedures that members need to follow when producing or manufacturing an item. We have flow charted all of the processes our Kalimba follows before being completed.
Creating Kalimba, an African-style musical instrument, was a collaborative effort by several artisans in Tanzania. The process began with selecting the right type of wood for the instrument. After cutting and shaping it to size, the wood was then sanded down and polished to give it its signature shine.
The next step was to attach steel tines onto the wooden body using hardened glue and small nuts. Once all of the tines were set in place, they were carefully adjusted until each one could be plucked cleanly and accurately tuned against one another. In order to give Kalimba its unique sound, artisans added strategically placed holes into the chamber of the body which allowed for subtle reverberations when playing music. The last part of the process was to add holes at each of the tines to allow for greater flexibility in playing music. When it came time to decorate the instrument, artisans used a combination of wood burning and dyes to give it its bold appearance.
Contact Us For More Kalimba Projects
Share your thoughts and customize your Singing Bowl with our specialist.
What sets our sound healing&meditation tools apart from the competition is our attention to detail and commitment to quality. Each instrument is hand-crafted from the finest materials and tuned to perfection.
Whether you're looking for a gift for a loved one or something special for yourself, you'll find that Dorhymi's meditation tools are sure to please.
Estimated Wholesale Price
We're safeguarded in your financial resources, so you don't have to worry about releasing them to us. We have listed all of the expenses you'll need to cover when purchasing from us.
There are no fees for consultations for design features of any type of handpan.
You will make a deposit of some funds when creating the sample design. The minimal fee doesn't coerce you.
This is the cost to you for producing your product on the basis of the market price.
This is the cost to pay to ship your final products from our warehouse to your doorstep. We offer a simple process to deliver your products with the greatest of care.
We can ship to The US, The UK, Brazil, Australia, Canada, Newzealand, Singpore and so on.
When the amount is less than $5000, 100% advance payment, when the amount is higher than $5000. Allows you to either pay in full or pay 30% of the full payment for the entire product manufacturing.
Once you have settled upon your total repayment, the transportation of your merchandise to your home or office is initiated.
7 chakra Kalimba for healing
7 Chakra sound bath meditation
Kalimbas are an ancient musical instrument that have become a popular choice for sound healing. This type of healing uses the vibrations created by music, instruments and singing to help restore balance and harmony in the body. The 7 Chakra Kalimba is made up of seven different tuned bars each representing one of the seven Chakras that exist within the human body. When played, this type of Kalimba produces harmonic vibrations that bring forth a powerful energy capable of cleansing and energizing all seven chakras. By playing this special instrument, practitioners can invoke powerful healing energies while creating beautiful melodies and sounds. Furthermore, these melodic tones are thought to be especially suited for meditation, relaxation and inner peace as they work to alleviate stress-related physical issues such as headaches and muscle tension.
Do You Want Customize music instruments? Contact Us Now
Frequently asked questions
Leave message and get the answer
In order to improve the user experience and improve our production technology, Dorhymi has been collecting real sound healing instruments questions and comments from the market, which we will analyze and provide answers to, and we will also adopt the favorable production ideas.
You will receive an email with the suffix @dorhymi.com. Our sales team and technical team will answer you within a day